Spiritual Direction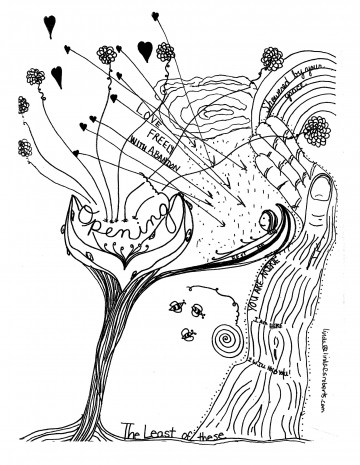 Linda is a certified Spiritual Director who meets with people in her office in Pasadena Ca., or via video conferencing or phone.  Linda has a particular interest in meeting with church leaders and those in relationship with church leaders.  She provides a safe and confidential environment to say what's true about relationship with God, Jesus, the Spirit and the community.  She will listen with you for the movement of God in your life and be a praying presence as you discern the movement of The Spirit.
Contact Linda at: withyouasyougrow@gmail.com
Spiritual Direction Intake Form
___________________________________________________
SPIRITUAL DIRECTION IS a one-on-one relationship which helps the individual become aware of the movements, invitations and promptings of God in their life.
DO YOU FIND YOURSELF ASKING QUESTIONS SUCH AS:
"Why, God, do I feel so stuck in my relationship with You…how do I find You?"

"In what ways are You working in my life and inviting me to be with You that I am not even aware of?"

"I long for You, Jesus, so how can I experience you in the deep, intimate ways You promise are possible?"

"Where do I go from here? My relationship with Jesus feels like it has hit a glass ceiling yet I sense there is so much more – what now?"

"How can I be more aware of God – the one in whom I live, move and have my being…to sense God's presence, to see God's fingerprints on my life?"
These are normal questions which often lead one to the realization that there is something missing in their relationship with God and they are in need of someone to come alongside them as they seek deeper intimacy with God.
SPIRITUAL DIRECTION IS FOR YOU IF:
• You desire greater intimacy with God

• You sense the value of having another look at your life and listen to the voice of God with you, helping you to explore and deepen your experiences of God

• You feel stuck in your relationship with God

• A vital relationship with God is important to you

• You are facing a decision in your life

_____________________________________________________________________________________
SPIRITUAL DIRECTION DIFFERS from pastoral counseling, mentoring, and discipleship in that spiritual direction is not need driven but focuses on the everyday experiences of the directee and the presence of God in those experiences. The agenda is revealed and guided by the Holy Spirit, while the director and directee pay attention to the Spirit's leading and prompting as they talk together. The goal is for the directee to grow in experiential knowledge of God and self. The role of the director is to provide a safe, caring environment, as well as to truly 'be' with and listen to the directee and to help the directee explore and sit with what God is offering. The focus of spiritual direction is not teaching or problem-solving.
Varieties of Spiritual Companionship
Agenda
Process
Role of Helper
Goal of the Learner
Pastoral Counseling
Set by Counselee
Problem solving
Crisis management
Healing of past wounds
Facilitator
"Healthy"
Mentoring
Chosen by mentor and mentee and influenced by an "external" such as a workplace or educational institution
Development
Coach
Improvement "like the external"
Discipling
Set by the discipler
Instruction
Transmitter
Learning incorporation "like the teacher"
Spiritual Direction
Revealed by the Holy Spirit
Noticing
Paying attention
Praying
Pray-er
Listener
Imago Dei
"like God"
"like Christ"