About Linda
With You as You Grow…
Linda's Background and Training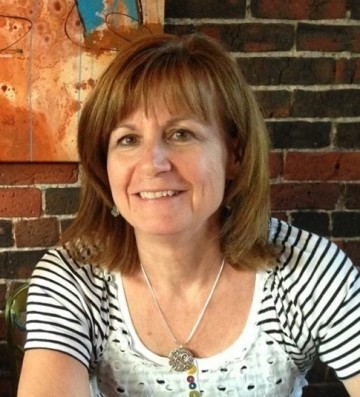 Linda is a Licensed Marriage and Family Therapist in the states of California and Texas. She has a Master's degree in Human Development and a Master's degree in Marriage and Family Therapy. She has a certificate in Spiritual Direction from Christian Formation and Direction Ministries.  She has completed Coaches Training through the Ofer Zur Continuing education series.  Linda has been in private practice since 1992 working with individuals on personal, spiritual and relational issues.
Linda as Spiritual Director
Linda has been a certified spiritual director since 2007.  She meets with individuals to talk through issues related to relationship with God, prayer and ministry; suggesting prayer practices that fit personality, life stage, and life circumstances.
Linda as a Counselor
Linda has been in private practice as a Licensed Marriage and Family Counselor since 1992. She meets with individuals and couples to talk through issues stemming from relational issues often rooted in past hurts.
Linda as an Executive and Life Coach
Linda has been working with executives, managers and entry level employees since 2011. Executive Coaching involves talking through work-related issues with an emphasis on communication skills, professional conduct and conflict resolution.  Linda uses a strength based approach to build on competencies and self awareness in the work place.  She uses the Gallup StrengthsFinder Assessment and Core Clarity tools. These tools aid in self awareness as well as an understanding of coworkers, teams and culture.  Linda works with her clients to determine their goals and to provide support and challenge in meeting their goals.
Life Coaching involves talking through personal or relational issues with an emphasis on self awareness, receiving support, and feedback that leads to problem solving, learning new ways to think or act, as well as movement toward realization of personal goals, vision, and/or desires.
Linda as a Speaker
In the past twenty years Linda has spoken at a variety of  retreats, in addition to teaching in college and graduate schools. Linda finds joy in connecting ideas with application to life situations.  Linda provides an interactive style of teaching– offering times of contemplation, interactive group activities and discussions along with her teaching.  She uses doodle drawings with scripture and poems as intregal parts of her presentations.
Linda as an Artist
You may view some of Linda's doodle drawings and Stations of the Cross paintings on the art page.  She uses simple drawings to offer contemplative moments of prayer and connection with the heart and God.  Please contact Linda before sharing her art with any group or on the internet.
Contact Linda:  withyouasyougrow@gmail.com.